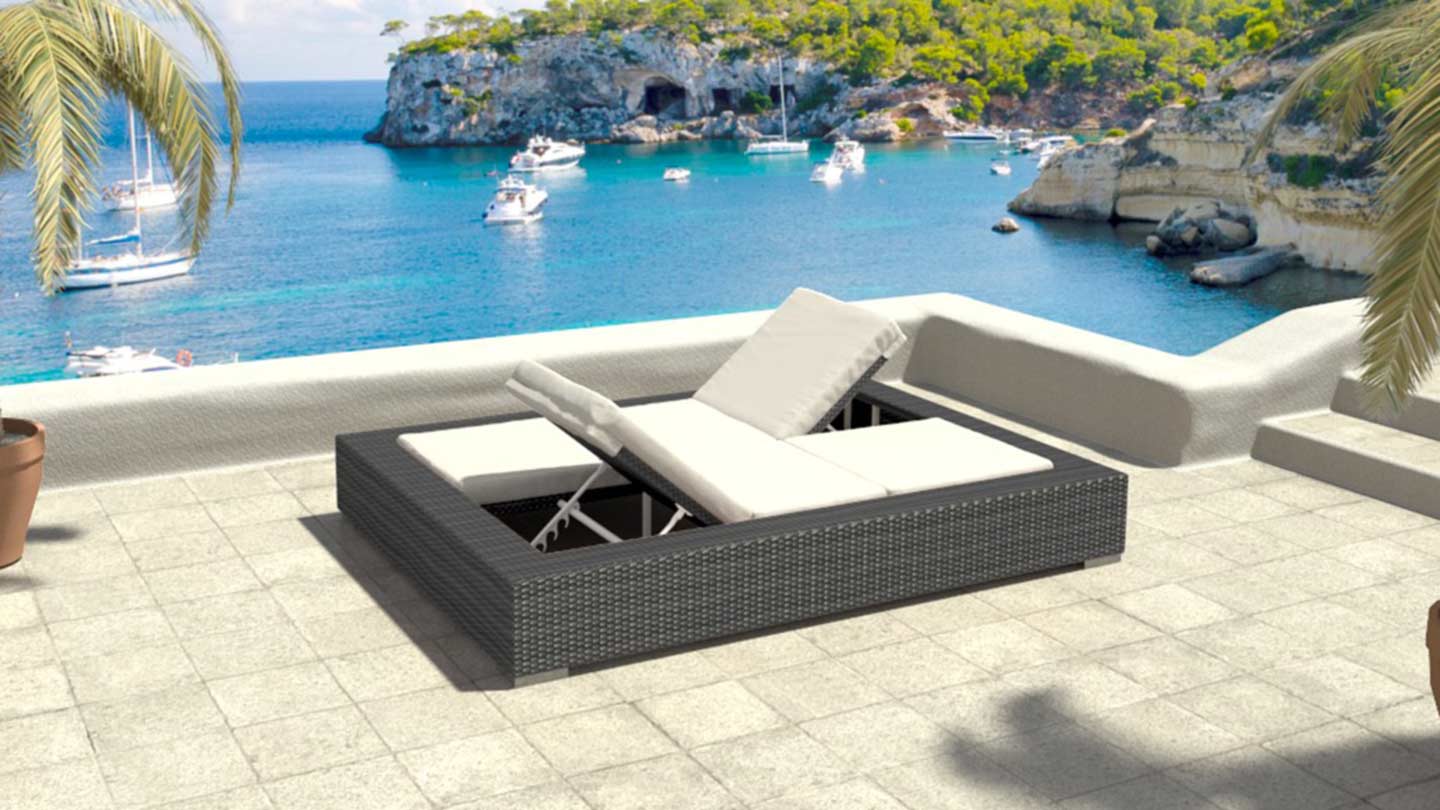 Hypnos
Rattan Double Lounger
Artelia-Design
UK1048A
| | | | |
| --- | --- | --- | --- |
| | Rattan | Price | Availability: |
| | black rattan | £599.00 | In stock (delivery in 5 working days) |
| | brown rattan | £599.00 | In stock (delivery in 5 working days) |
| | coarse grey rattan | £599.00 | In stock (delivery in 5 working days) |
Order material samples free of charge!

---
---
360° view
Have a look at the rattan garden furniture set from all angles!
---
Features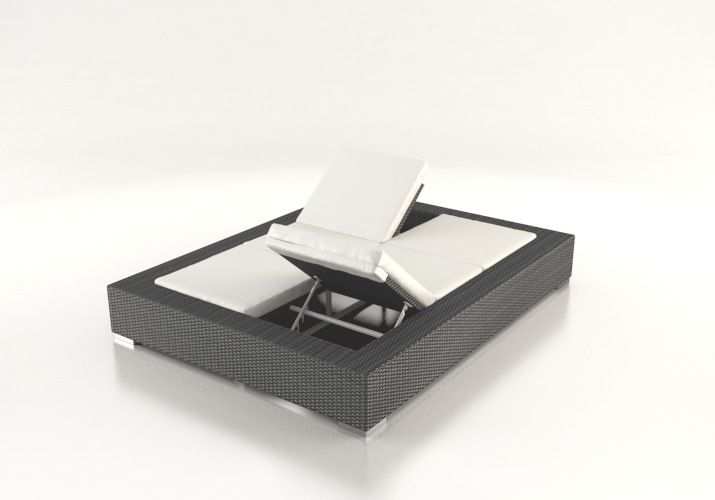 The Rattan Double Lounger HYPNOS - enjoy it together
According to Greek mythology, HYPNOS was the god of sleep, so why not treat yourself to a peaceful mid-afternoon nap or a short rest whenever you have the time. And to make sure that you never feel lonely, our rattan double lounger is at your service. As it's perfect for two people, you can relax with a friend or that special someone. It boasts many attractive features so that you can't help but to feel completely relaxed and at ease. The two separated lounger cushions are divided into three parts. The flexible backrest of the garden lounger can be adjusted appropriately so that you can drift away to dream land whilst on the same head and eye level. However, if you prefer, you can also gaze into each other's sleepy eyes whilst dozing off by setting the head high at one side and low at the other and lying facing each other. The HYPNOS Rattan Double Lounger is suitable for your garden, beside your pond, at your pool, on your patio or even for your conservatory. The total width of 1.65 meters prevents you from feeling cramped when relaxing. The upholstery of the adjustable lounger is made of foam, which your body sinks into in a delightful way. The removable, easy care polyester covers come in cream-white. They are water resistant and can be washed regularly. If you've had an exhausting day and fancy a relaxing evening in the garden, then the HYPNOS Rattan Double Lounger is exactly what you need.
The covering of the HYPNOS Rattan Double lounger is made from 100% polyester, while the stuffing consists of foam.
---
Rattan colour
Rattan colour

Please wait, loading...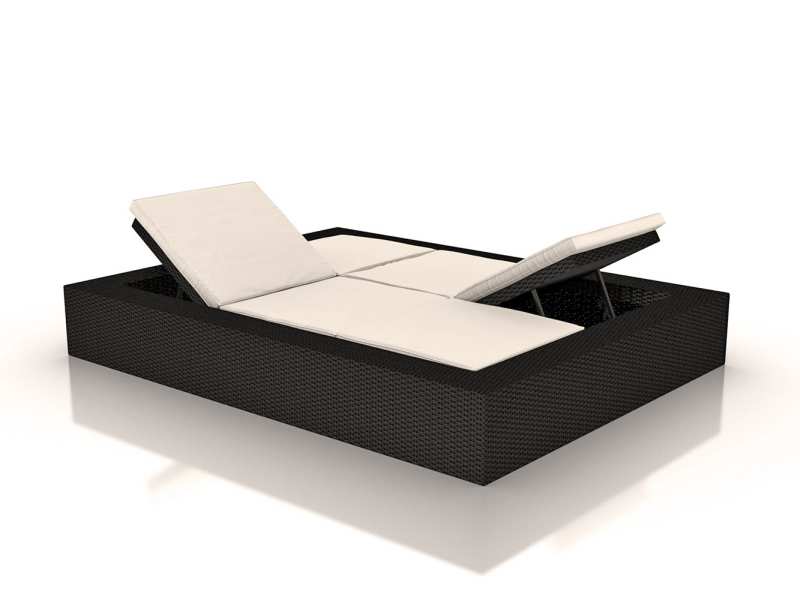 Rattan
Cushion cover colour
Cushions included
Cushions available to purchase

https://www.artelia-design.co.uk/media/furnitures_artelia/hypnos_uk/farbgenerator/hypnos_uk_polyrattan_black_pillowcase_cream.jpg

https://www.artelia-design.co.uk/media/furnitures_artelia/hypnos_uk/farbgenerator/hypnos_uk_polyrattan_brown_pillowcase_cream.jpg

https://www.artelia-design.co.uk/media/furnitures_artelia/hypnos_uk/farbgenerator/hypnos_uk_polyrattan_grey_pillowcase_cream.jpg

https://www.artelia-design.co.uk/media/furnitures_artelia/hypnos_uk/farbgenerator/hypnos_uk_polyrattan_black_pillowcase_black.jpg

https://www.artelia-design.co.uk/media/furnitures_artelia/hypnos_uk/farbgenerator/hypnos_uk_polyrattan_black_pillowcase_green.jpg

https://www.artelia-design.co.uk/media/furnitures_artelia/hypnos_uk/farbgenerator/hypnos_uk_polyrattan_black_pillowcase_red.jpg

https://www.artelia-design.co.uk/media/furnitures_artelia/hypnos_uk/farbgenerator/hypnos_uk_polyrattan_black_pillowcase_grey.jpg
---
Delivery and Dimensions
1x double lounger with adjustable backrest
All cream-white cushions are included
---
---
---
Back to product overview