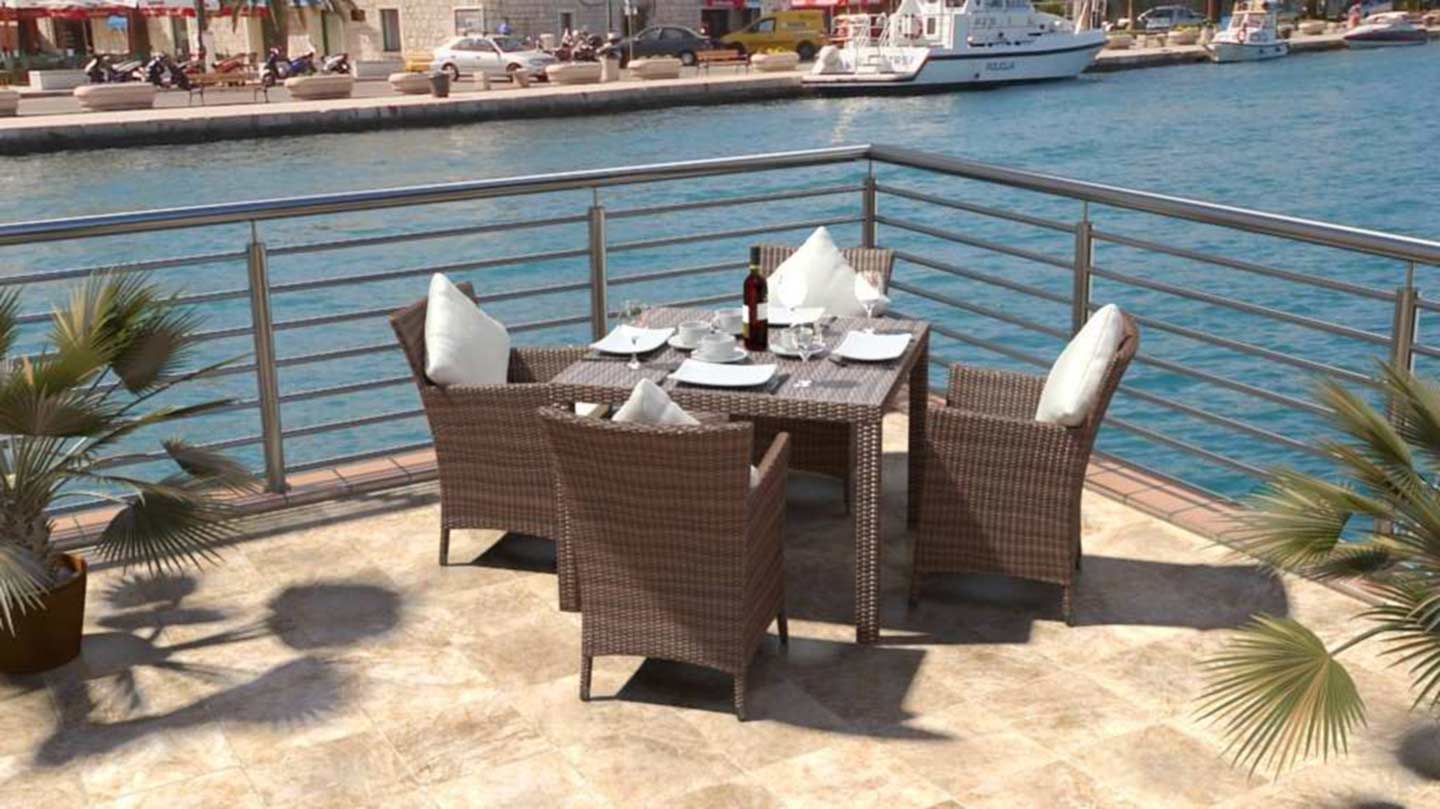 Ceres S
Rattan Dining Collection
Artelia-Design
UK1037
| | | | |
| --- | --- | --- | --- |
| | Rattan | Price | Availability: |
| | black rattan | £499.00 | In stock (delivery in 5 working days) |
| | brown rattan | £499.00 | In stock (delivery in 5 working days) |
| | coarse grey rattan | £499.00 | In stock (delivery in 5 working days) |
Order material samples free of charge!

---
---
360° view
Have a look at the rattan garden furniture set from all angles!
---
Features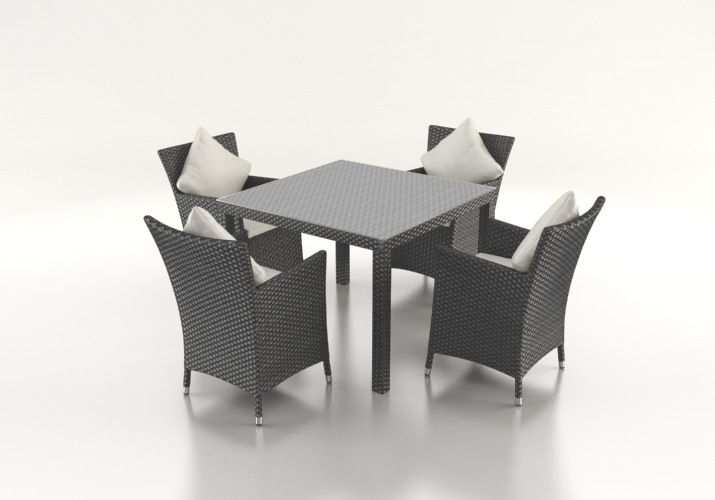 As fresh as spring, all year round: the CERES S Rattan Garden Dining Set
The classic design of this tasteful dining set, with its four smart chairs and square table, will fit your patio perfectly. The CERES S Rattan Garden Dining Set is also perfect for entertaining guests in the conservatory. The stable frame, high-quality materials and robust design mean that food and drinks will be safe, even when children with 'exuberant' characters are seated at the table! Even if something is knocked over, the clear safety glass on top of the handcrafted, woven rattan means that only minimum cleaning is required. The CERES S Rattan Garden Dining Set is hand-woven, so your set is not only great value for money, but it's also a one-off too! The sets durable feet are topped off with smart silver-coloured caps. The four chairs are roomy and have slightly curved back panels for optimised comfort. You can also look forward to receiving four matching seat and back cushions which are UKFR (UK fire resistant). Whether you are dining with your family or with guests, you can't go wrong with a piece of furniture from our CERES S range. Big family? No problem….the set is also available in L and XL. The UV-resistant rattan is weatherproof and is supported by a robust powder-coated aluminium frame. When you have decided whether you'd like your set to come in black or brown, just let us know. One thing's for sure…the CERES S Rattan Garden Dining Set is a winner all year round.
The CERES S Rattan Garden Dining Set's cushion covers are made from 100% polyester, while the filling consists of foam
The set will be delivered unassembled. Some self-assembly required.

---
Rattan colour
Rattan colour

Please wait, loading...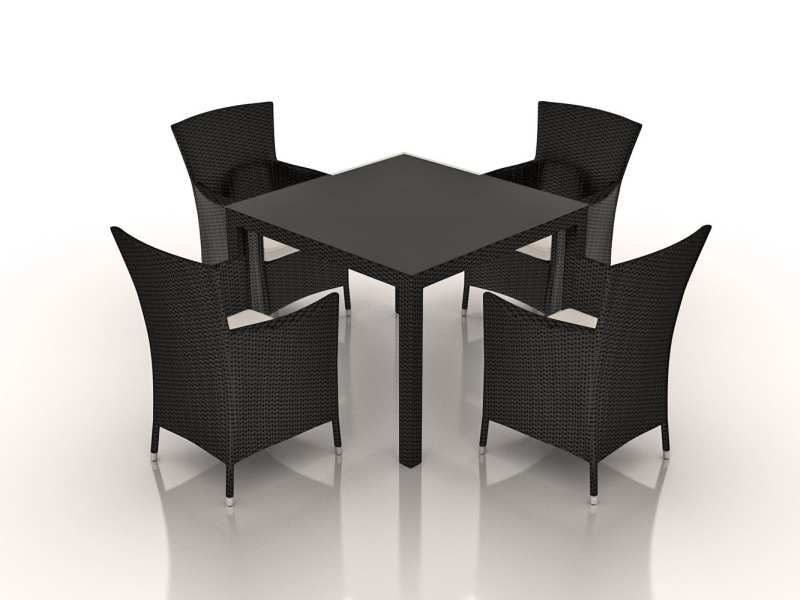 Rattan
Cushion cover colour
Cushions included
Cushions available to purchase

https://www.artelia-design.co.uk/media/furnitures_artelia/piazzo_xs/farbgenerator/piazzo_xs_polyrattan_black_pillowcase_cream.jpg

https://www.artelia-design.co.uk/media/furnitures_artelia/piazzo_xs/farbgenerator/piazzo_xs_polyrattan_brown_pillowcase_cream.jpg

https://www.artelia-design.co.uk/media/furnitures_artelia/piazzo_xs/farbgenerator/piazzo_xs_polyrattan_grey_pillowcase_cream.jpg

https://www.artelia-design.co.uk/media/furnitures_artelia/piazzo_xs/farbgenerator/piazzo_xs_polyrattan_black_pillowcase_black.jpg

https://www.artelia-design.co.uk/media/furnitures_artelia/piazzo_xs/farbgenerator/piazzo_xs_polyrattan_black_pillowcase_green.jpg

https://www.artelia-design.co.uk/media/furnitures_artelia/piazzo_xs/farbgenerator/piazzo_xs_polyrattan_black_pillowcase_red.jpg

https://www.artelia-design.co.uk/media/furnitures_artelia/piazzo_xs/farbgenerator/piazzo_xs_polyrattan_black_pillowcase_grey.jpg
---
Delivery and Dimensions
1x table with glass table top
4x chair
Cream-white seat and back cushions included
---
---
---
Back to product overview