Incl. Vat
Including Shipping
(Mainland, excluding islands)
Montana Double Lounger – Intimacy, Privacy, Luxury
Quiet moments alone together are so wonderful over the summer months, whether sharing coffee and the newspapers in the morning, or a glass of wine and laughter as the sun goes down. The Montana will create timeless summer memories in your garden, with the delicate sheer fabric covering providing both privacy and intimacy. The frame, in anthracite aluminium, is a classic of contemporary design - minimalist and sleek. Four-way adjustable backrests allow you to relax in exactly the manner you choose. The cushions of the two comfortable lounging areas are made of the same light-grey mottled fabric as the shading curtain. The table is adjustable.
The cover of the seating group is made of 100% polyacrylic, while the filling material is made of foam. Please note that the fabric roof is a non-waterproof sun or privacy screen. The roof should be dismantled when it rains so that water cannot collect on the fabric.
The dimensions given may differ slightly from those of the actual product.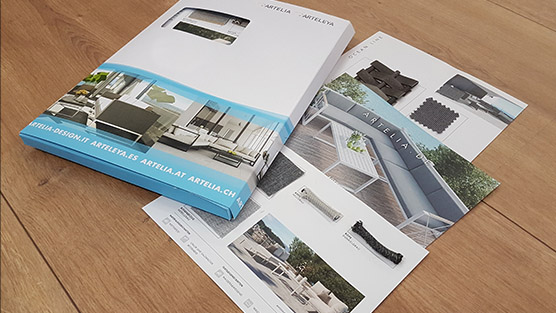 Material Samples
Garden furniture from Artelia - See For Yourself!
Our Materials At A Glance
Our Samples

Get information here on the following topics:
Product Information
Safety Instructions
Our Quality
find out more here